Our concierge management cuts your costs and gives employees a big raise.
We're your best ally in the fight against soaring drug prices. Our value-based pharmacy model creates a win-win for your employees and the bottom line. Traditional models generate profit based on each prescription filled. There is a clear incentive to dispense more often and use higher-priced drugs. In contrast, we are value-based. We are compensated as a share of the savings we generate. Our incentive is to save, not spend. We actively shop around for better drug prices wherever we can find them and we pass on the actual medication costs with no mark-up.
Need Proof? Check out our Patient Engagement Case Study
We saved one mid-size company $213,527 in 12 months, an average of $1,073 per member.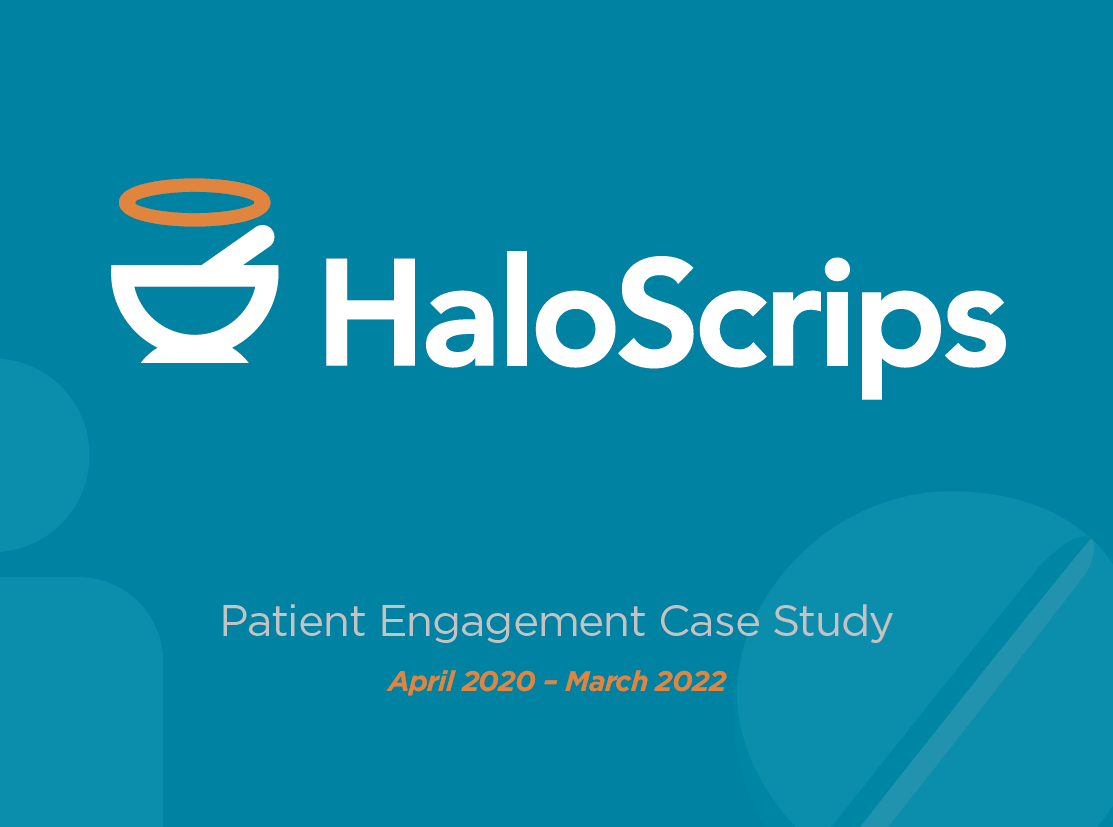 Based on an independent study conducted in 2022. The company studied had 199 employees managed by HaloScrips from January 1 st , 2021, through December 31 st , 2021)
Healthy is less expensive.
About 50% of prescriptions are never filled. And 50% of the ones that are filled are not taken properly. This puts health at risk, increasing sick days, emergency room/doctor visits, and hospitalizations—and often your insurance rates. Our complete medication management removes barriers to getting and taking meds. Your employees are far more likely to follow doctor's orders when they have the right medicine at the right time. We keep them healthier and on the job. And that saves you money.
HR will love you – and us.
When we take over medication management the HR department never has to think about pills again. They no longer have to apologize for high copays, lengthy prior authorizations, or scramble to find a solution when an expensive medication isn't covered by the plan. We take care of all things pharmacy to free up valuable man hours and eliminate headaches.
Personalized care for your employees and their families.
HaloScrips a smart addition to your benefit package—one more reason for your people to stay with you. We provide concierge pharmacy services to your plan members, helping with any issue that might keep them from getting the right medicine at the right time.
Answer any pharmacy related question or concern from plan members or HR.
Co-ordinate communication between patient, doctor, and insurance.
Accept new prescriptions, dose changes and refills from multiple prescribers.
Clinically review all prescriptions for drug interactions and appropriate dosing.
Follow-up on prior authorizations until they are approved.
Transfer prescriptions between pharmacies to maximize savings.
Synchronize refills and have them delivered to the home on a set schedule.
Proactively request refills from prescribers to keep refills synchronized
Here are some of the companies partnering with us: